The book on the castle
of Lacypierre
Lacypierre, the recovered memory
This story is not only the monograph of a family, native of Périgord, whose dwelling, history, and even name had sunk into oblivion, it is also a careful and extremely well documented analysis, – thanks to the private archives – of the legal, financial and political social structures of provincial and rural society in Ancient France.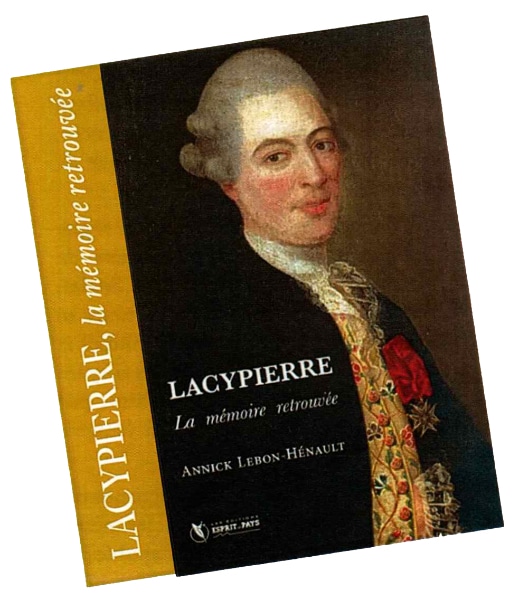 The main character is Guillaume Benié de Lacypierre, born at the beginning of Louis XV's reign, whose exceptional longevity allowed him to live out the coronation of Charles X. Although coming from a family of magistrates from the Présidial of Sarlat, the old courthouse, he could not take back the office of his father, who died prematurely. Therefore, he spent his whole career in the military household of the King of France sharing his time between Versailles and his province.
Man of the Ancien Régime, owner of a fiefdom, of privilege, but having accessed hereditary nobility only very late, he was forced in 1791, out of fidelity to his King, to switch into the "outlaws" camp, those emigrants whose name was dragged into the mud by the country's new masters.
This book also raises the issue of those who were the first victims of the measures that the National Convention multiplied against social outcasts: mothers, sisters and emigrants' wives, full of outstanding resilience and courage and who gave their lives to save their families from ruin.
Rigorous in the evocation of this transition period of a society jostled by history, the story becomes deeply moving when it addresses the subject of these emigrants' wives who stayed in a country they do not recognize any longer, a country that suspects them of all crimes and even worse that tempted to starve them. Here is an historical fresco, full of humanity and sensitivity avoiding clichés and getting off the beaten track.
© Château de Lacypierre • 501 route des vieux bourgs à Saint-Crépin-et-Carlucet (24590)