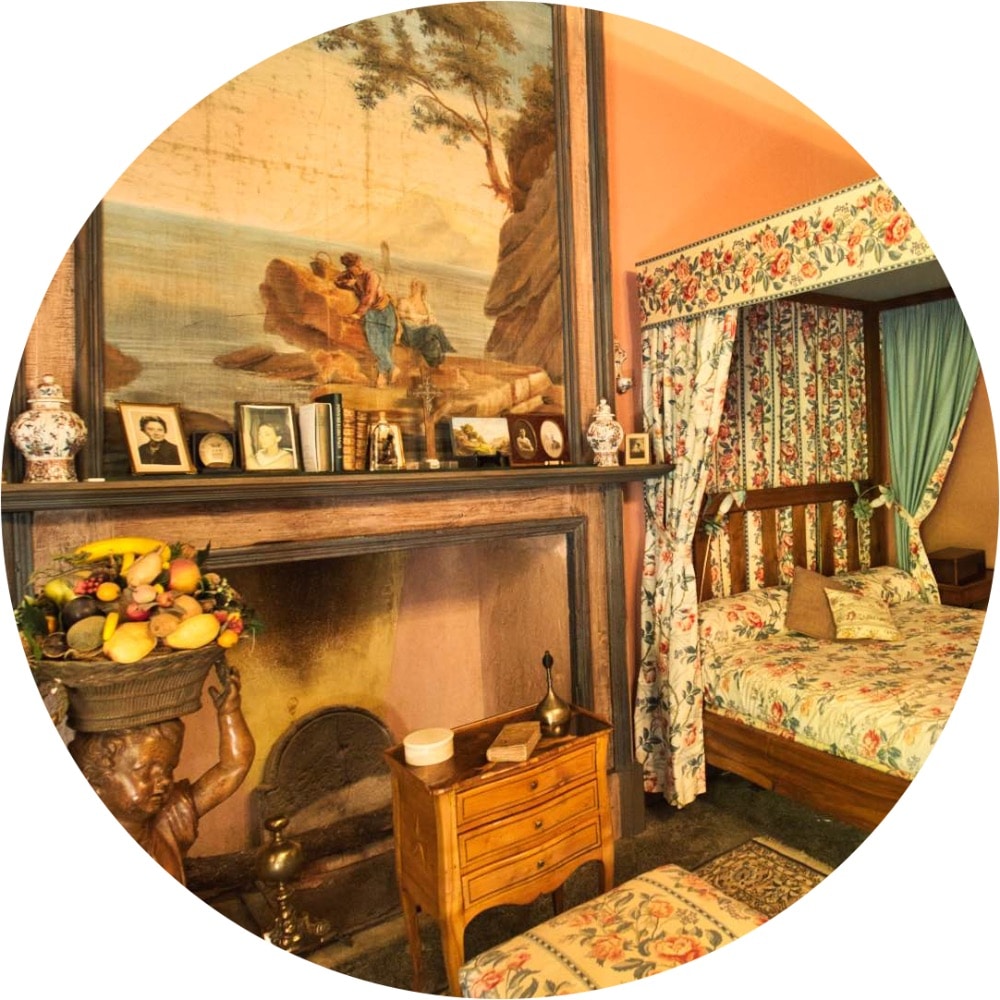 Let yourself be bewitched by this ancient family house, restored with respect and love. Be our privileged hosts and discover its warm interiors, furnished with elegance and arranged with ingenuity.
Your guided tour
April, May, June, September and October:
Every day at 3pm.
July and August :
Monday, Tuesday, Wednesday and Thursday
at 3 and 5pm . Friday, saturday at 3pm and Sunday at 5pm.
Individual rates (without booking):
€ 7.50 per person, € 4.00 for children aged 7 to 12 and free for children under 7 years old.
Groups : over 10 people (mandatory booking)
€ 6.00 per person, and one free admission.
A guided visit of the château is provided in English.